Keep your friends close, but your enemies closer…
It's a cliche that rings true in everyday life, but more so in the cut-throat world of business. 'Cos let's face it, if you give your rivals an inch, they'll take a yard, if given half the chance.
The solution? You need to keep one eye fixed firmly on their every move, anticipate their next step, and plan to counteract any move they may be plotting. ♟
Competitive intelligence is ideal for keeping market rivals at an arm's length; dedicating time, effort, and resources to making sure it's done right, can be the difference between dominating the market or laying down while your competitors walk all over you.
Which got us thinking: are organizations taking competitive intelligence seriously enough? And are they putting their hands into their pockets to finance it?
As well as lifting the lid on budgetary spend, we'll also be focusing on:
So, let's kick off by dropping the needle on the ol' broken record, and check out why competitive intelligence kicks ass.
---
Why is competitive intelligence important?
If you're controlling the purse strings at your organization and think you can pinch a penny or two by dodging competitive intelligence, you're taking a huge risk - if anything, investing in the process is more likely to save you money, in the long run.
Competitive intelligence tools help you and your internal teams understand the behaviors of your competitors, and any potential moves they could make in the not-so-distant future. It also gives you a platform by which you can analyze customers and regulators, in turn, unearthing new industry trends.
By removing the guesswork, you and your PMM team are left with nothing but cold, hard facts; when you're spending less time shooting in the dark, hoping you eventually hit the target, this means you're able to a) boost product service, and b) bring products to market with greater efficiency.
And the fun and games don't stop there - not by a long shot. Introducing competitive intelligence tools helps you make more informed decisions, and plug any gaping holes in your business plan - it bodes well for your company now, and in the long run.
Competitive intelligence also serves as an ideal way of identifying whether the idea you've got in the pipeline will make your target market say "phwoar, I've never seen anything like this before", or "meh, this isn't pioneering or exciting - it's yesterday's news." And as we all know, innovation sells. 💰
So, now we've harped on about why competitive intelligence is so important, you're no doubt wondering what the best tools are to get the job done - right?
We hear you. So, we raise you some of the hottest competitive intelligence tools on the market.
---
Recommended competitive intelligence tools
Trying on a host of ridiculous disguises, as you prepare to cast a beady eye on what your rivals have up their sleeves?
Hold your horses. Back up. Easy.
There are a string of competitive intelligence tools product marketing teams around the world are using to help you scope out their competition - without slipping into a ridiculous getup. 🤡
And a whole bunch of them are right under your nose, in our PMM Tech Stack.
PMM approved? You got it. ✅ Vetted and tested? You betcha. ✅
They're all here, and they'll all make your life much, much easier.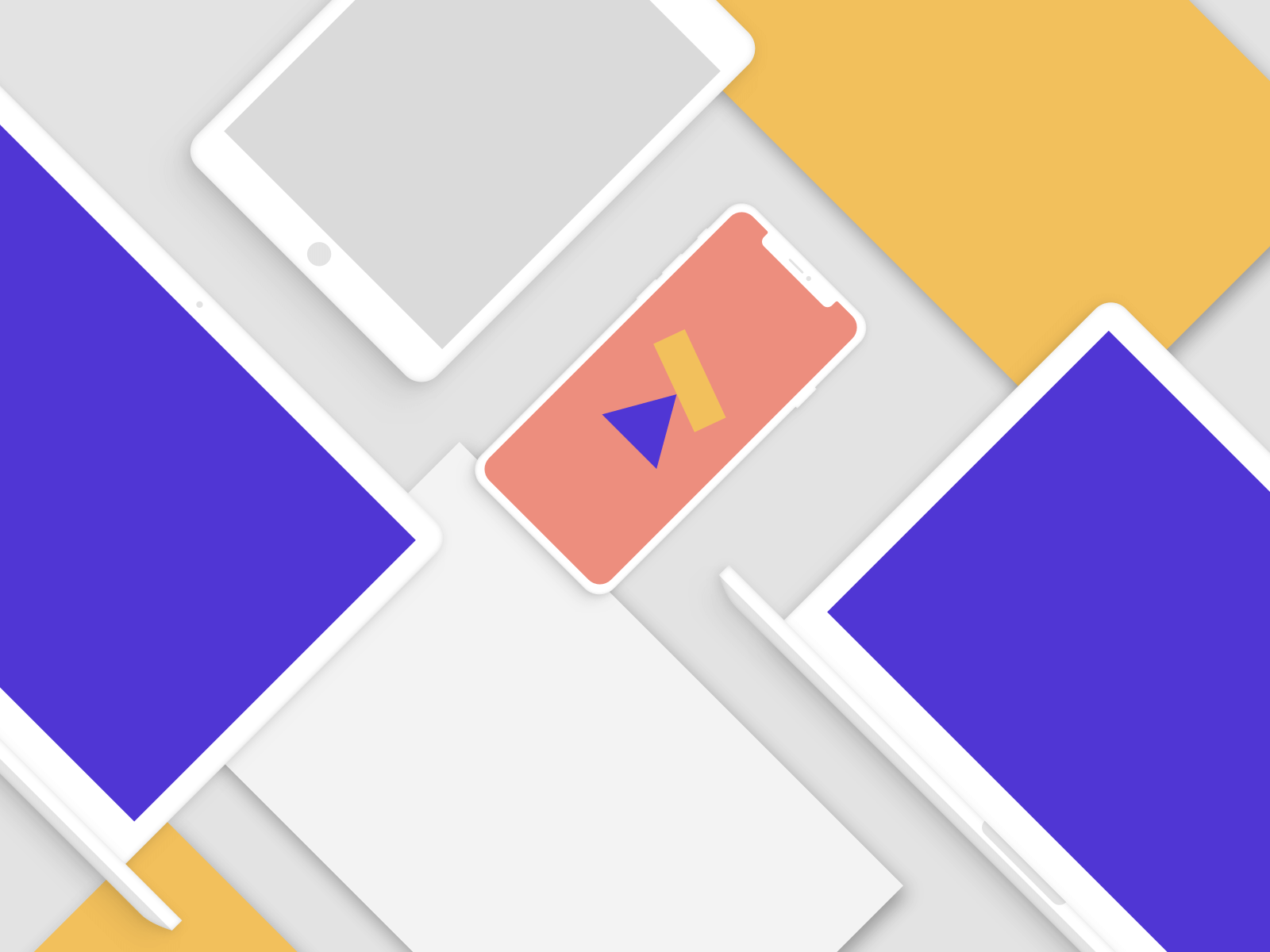 While competitive intelligence tools will no doubt aid the execution of your competitive intelligence efforts, speaking to people who've been there and done it before goes a long way. 🧠
---
Competitive intelligence tips
When we spoke to PMMs during our research for the Competitive Intelligence Trends 2020 report, we discovered a ton of competitive intelligence tips - and 'cos we prescribe to the view that 'sharing's caring', here's some invaluable nuggets of information from our collection of insights. 👇
"Don't be afraid to get help from other parts of your organization. Being able to get help from a sales engineer or a developer while you're reading technical documentation can save a ton of time and help you better understand different personas."
Mindy Regnell, Market Insights Manager at BigCommerce
"Job postings can detail info about their tech stack. For example, if they say 'looking for an IT manager with experience in Oracle, Kronos', then you know the company uses these tools."
Laura Massingham, Senior Director of Global Product Marketing at HotSchedules
"Make sure to leverage your entire company and look for a way to integrate information-sharing into your teams' daily tools (be it Slack, or a Sales Enablement tool, etc).
"Whenever someone new starts at Showpad, we hold a session dedicated to competitive intel and how each Showpadder plays a part in gathering and sharing that information. Our product marketing team is not big enough to do all the research ourselves so we've set up a system to source info gathered by BDRs, AEs, CSMs, etc."
Lara Verlinden, Product Marketing Manager at Showpad
"Spend time getting to know the competitor from all angles: explore their website and gated assets as if you were a prospect, but also understand from their existing customers if the true product experience matches the initial marketing."
Megan Magee, Product Marketing Manager at ServiceNow
"Start with your value proposition not mentioned by you, but by your customer. From there, understand why you don't live up to that value proposition and where you can improve. Know your segment, know your buyer and persona."
Hien Phan, Director of Product Marketing at Formation
"Social media is a goldmine of information."
Avi Goldstein, Manager of Vendor Relations & Product Marketing at Hertz Furniture
"In a non-transparent market, get creative. Current clients can be great sources of information. Also, think about other players in the ecosystem that can share stories and data."
Jill Dornan, Director of Product Marketing at HealtSparq
"Don't ignore customer reviews and prospect calls."
Ruchita Shah, Product Marketing Manager at Mavenlink
"Automate it or do frequent checks. As far as understanding your marketplace and competitors is concerned, you need to form your own opinions to roadmap."
Benny Kuo, Product Marketing Manager at Eleven Software
---
How much is being spent on competitive intelligence?
Having established competitive intelligence forms a critical part of the product marketing process, saving companies time and money, whilst enhancing the quality of their products and services, it's time for the million-dollar question: is enough budget being allocated to PMMs for compeitive intelligence tools? After all, you'd think every company under the sun would be clamoring to set up an effective competitive intelligence operation - right?
Not quite. We asked a sample comprising 180+ product marketers how their competitive intelligence budget has changed during the last 12-months, and the results were astounding.

Less than one-quarter of the product marketers we surveyed (23%) said their competitive intelligence budget had increased during the past year, and although only 8% said their budget had been cut, almost half of the respondents (49%) said they had zero budget allocated to competitive intelligence.
Zero. Zilch. Nada.
Pretty crazy, considering market leaders are making conscious efforts to use competitive intelligence to improve product strategy, as McKenzie Wright, Product Marketing Manager at Kompyte explained in her webinar.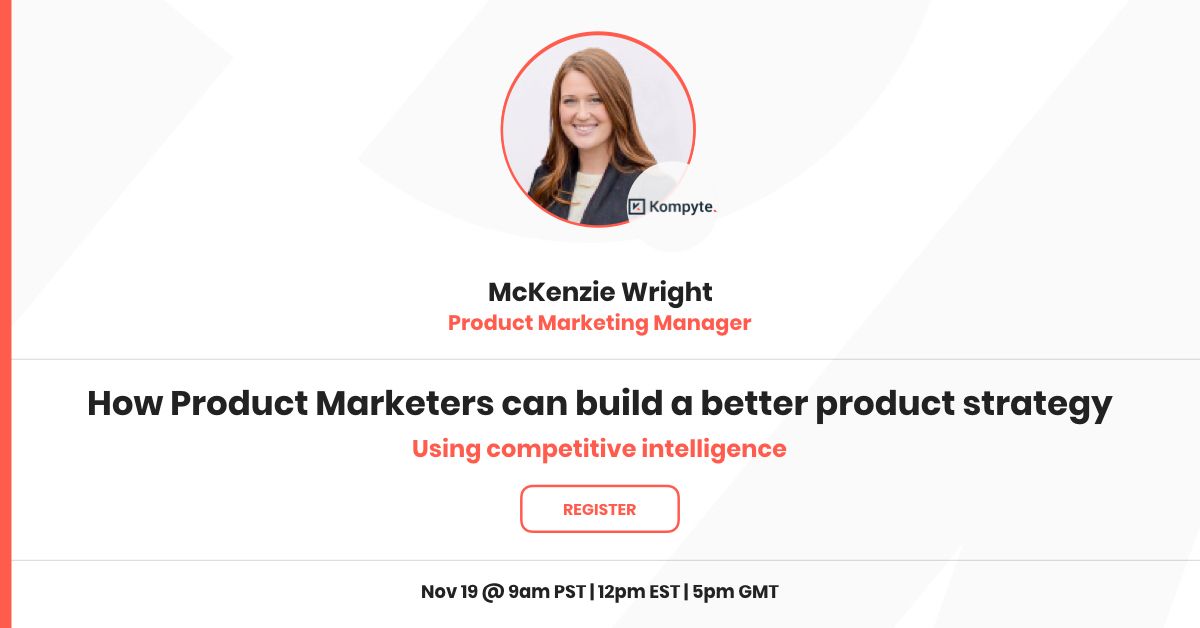 So, to answer our initial question of whether enough money is being allocated to competitive intelligence and/or competitive intelligence tools, it's a resounding 'no'.
To be the best, you need to have a 360-perspective of everything that's going on within your respective market; competitive intelligence doesn't just highlight potential shortcomings, it helps you act on your findings. As things stand, it seems the penny hasn't quite dropped among key stakeholders.
Of course, it isn't all doom and gloom - many product marketers are using competitive intelligence to enhance their understanding of the market and improve their products and services. Vijai Shankar, Vice President of Product Marketing at Uniphore, falls into the 23% of PMMs who are proactively taking strides to improve their competitive intelligence.
"Our competitive intelligence budget has increased. We first started with a competitive intelligence platform, Klue, and now have started win-loss analysis as well. We look to be doing more in our next fiscal year."
Similarly, Swati Sinha, Senior Director of Product Marketing at Reltio has also indicated competitive intelligence tools are in place at the company, with further investment in the pipeline.
"We have a hybrid competitive intelligence vendor, and in addition to the platform, we have analysts to help us. This year, we are increasing our spend on both the competitive intelligence platform and win/loss analysis."
There's no disputing the value competitive intelligence brings to the table, and while there's a significant proportion of PMMs who aren't being backed financially to fulfill the discipline, there are endless opportunities to educate yourself and your team of its benefits, and familiarize yourself with best practices.
Product Marketing Core features 11 modules and 68 chapters, each of which contributes to the foundations of a stellar PMM education, culminating in a coveted certification. Within the research module, we outline the fundamentals of competitive intelligence and prove competitive intelligence coursework to help solidify your knowledge of the area.
While we're advocates of having an internal competitive intelligence setup in place, investment isn't confined to the four walls of your organization - you need to invest in yourself, to enhance the performance of your team.