PMM certified affiliate program
Wanna make a nice little side income sharing something awesome?

Of course you do.

Keep reading to find out how.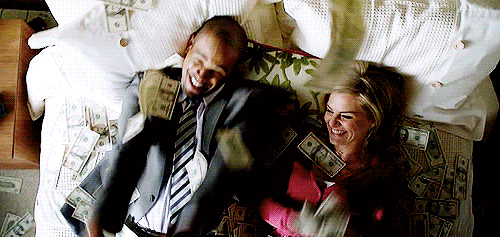 The key deets:

Make 10% off any course sales that come in via your affiliate link
The more you refer, the more you make, there's no limit
Get paid once a month, every month someone from your network converts

How to get started:

Step 1: let us know you want to be an affiliate

Drop us a line on affiliate@productmarketingalliance.com and let us know you want to be an affiliate. We'll then flick a switch in the back end and after that, you're good to go! Yep, it really is as simple as that.

If you've already taken the course and have an account, after this switch, you'll notice a new affiliate section in your account. If you've not taken the course yet, look out for an email in your inbox inviting you to create a new account.

Step 2: access your unique URL

Once step one's complete, sign in to your account and head to your dashboard. To get your unique affiliate link, head to the 'Admin' link in your main navigation:


Scroll to the bottom of your 'Affiliate Dashboard'.


And then enter the URL of the course you want to make money off and hit 'Generate'. You should then be given a link that looks a bit like this:


Then, all that's left to do is start sharing!

Step 3: watch the $$$$s roll in

Combined, the 'Affiliate Dashboard' and 'Sales' tabs have everything you need to keep track of how many sales you've generated and much money you've made.

Once you start making money, you'll be paid out at the end of the month, every month you bring in sales.

FAQs

Q: Can I become an affiliate before I've taken the course?

A: Absolutely. This is something we're very open to and who knows, if lots of people from your network end up purchasing Product Marketing Core, the money you make off those referrals alone could cover the cost of you getting certified, too!

Wanna make sure you're advocating something awesome? Here are just a couple of reviews from people who've already gotten Product Marketing Certified with us:

"The information in the product marketing certificate course is INVALUABLE. One cannot put a price on how much knowledge can be obtained from these lessons. There is no other program in the market that educates product marketers or aspiring product marketers on how to compile and synthesize market intelligence to effectively deliver solutions the market is in need of."
- Louis Guerrero, Senior Product Marketing Manager at Kenshoo

"This course is everything a Product Marketer needs and it explores the unique role of PMM in a way that has simply not been done before. Every lesson has actionable learnings and sparks new ideas, making this PMM excited to roll up their sleeves and get to work."
- Gabriele Boland, Product Marketing Manager at Criteo

Q: How much will I make off each referral?

A: We're offering affiliates 10% for every sale they generate. How much you make will depend on which course you're promoting, but using Product Marketing Core as an example, that's $130 per sale.

Q: When will I get paid?

A: We've set-up our payout schedule for the end of every month. If you successfully bring in sales every month, you'll get paid every month. If you don't bring in any sales one month, you won't be paid that month.

Q: How will I get paid?

A: By default, payments are set-up with your PayPal account.

Q: How can I share the affiliate link?

A: However you want. On social media, on your website, via a private email, or even in a newsletter, you're a part of. The more eyes on your affiliate link, the more people who're likely to purchase, and the more money you'll make.

Q: What if I forget to use my unique affiliate link?

A: If you don't use the unique URL generated in your dashboard 👆, unfortunately, you won't be recognized at an affiliate for the sale. The moral? Remember to use your affiliate link!

Q: How will I know if someone's purchased a course through my link?

A: As well as keeping an eye on your affiliate dashboard which lets you see how much you've earned over the last seven days, 30 days and all time, in the 'Settings' tab of the menu, you can opt to receive email notifications every time someone enrolls in a paid course.


Q: How long do cookies last?

A: We've set-up our cookie duration to last 365 days. That means if anyone clicks on your affiliate link, you'll be paid a commission if they make a purchase within 365 days of the click.

Q: Is attribution first touch or last touch?


A: Affiliate attribution is the last touch, so if you send someone an affiliate link, and then someone else sends the same person an affiliate link, the credit for the purchase will go towards the new affiliate.