Membership affiliate account
Question: Are you not yet a PMA membership owner, but wanna make a bit of money on the side 'cos, well, why not? (The funds could even be used to purchase your own plan!).
If you answered 'Yes', keep reading. 👀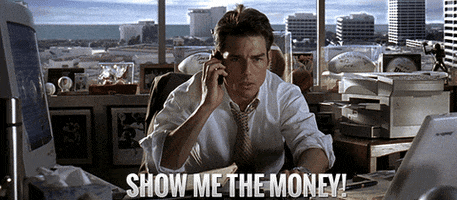 How it works
Step 1
Head to this page, enter your name and email address, create a password, and get access to your new affiliate account.
Once you've completed this step, you'll be taken to a page that looks a bit like this:
Step 2
Scroll down your dashboard until you see this section:

Either copy the link that's been pre-prepared for you or if you fancy something a little more personalized, click on 'Customize link' and edit the tail end of your URL.
Step 3
The second item on your dashboard should be this box:

Tap 'Select payout method' and opt for your preferred payout method.
Step 4
Start sharing! You'll get 10% off every successful referral. 😊
The more you spread the word, the more people you'll reach, and the more likely you are to bag some referral fees.
Once you start actively sharing your affiliate link, just remember to keep checking back in on your Dashboard. It updates in realtime so you can easily see things like:
How many people have clicked on your link
How many people went on to sign up
How much money is in your account!
FAQs
Q: How much will I make from each referral?
A: You'll make a 10% commission from every person who purchases a PMA membership plan via your affiliate link. This referral fee applies to every renewal too, so if someone signs up for a monthly plan, you'll get a recurring 10% each month they continue to be a member.
Similarly, you'll get 10% off their annual payment, for however many years they hold a membership plan.
Top tip: keep an eye out for campaigns throughout the year. We've been known to bump up your affiliate fee every now and then. 😉
Q: Is there a minimum payout balance?

A: Yep. You must have at least $50 in your account before your affiliate fees can be paid out.
Q: When will I get paid?
A: Once you've hit the $50 threshold, you'll get paid on the 30th of every month.

Q: How can I share the affiliate link?

A: However you want. On social media, on your website, via a private email, or even in a newsletter, you're a part of. The more eyes on your affiliate link, the more people who're likely to purchase, and the more money you'll make.

Q: What if I forget to use my unique affiliate link?

A: If you don't use the unique URL generated in your dashboard 👆, unfortunately, you won't be recognized at an affiliate for the sale. The moral? Remember to use your affiliate link!

Q: How will I know if someone's purchased a course through my link?

A: By keeping an eye on your dashboard. This will be your central source of truth for any successful affiliate sales.

Q: How long do cookies last?

A: We've set-up our cookie duration to last 90 days. That means if anyone clicks on your affiliate link, you'll be paid a commission if they make a purchase within 90 days of the click.

Q: Is attribution first touch or last touch?

A: Affiliate attribution is the last touch, so if you send someone an affiliate link, and then someone else sends the same person an affiliate link, the credit for the purchase will go towards the new affiliate.