So, you're a proud PMA member? Awesome. It's time showcase your product marketing standards and let everyone know  - here's how.
1. Head to your LinkedIn profile

...and scroll your way down to the 'Experience' section. Once you're there, click the + button in the top right corner.


2. Fill in some deets

You should then be presented with a box that looks like this: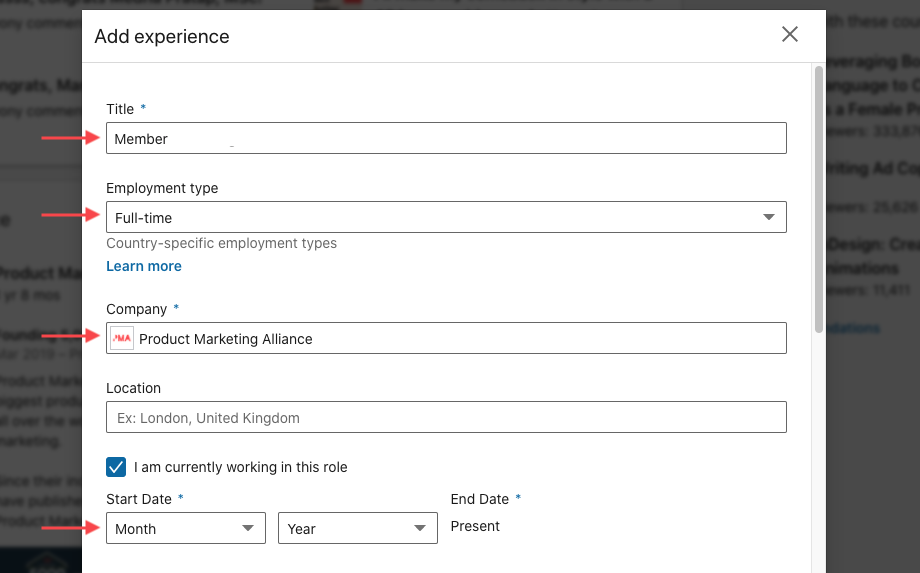 Title: Member
Employment type: your choice
Company: Product Marketing Alliance
Location: N/A
Date: whenever you purchased your membership plan!

If you scroll down this box a little more, you'll see some additional fields too: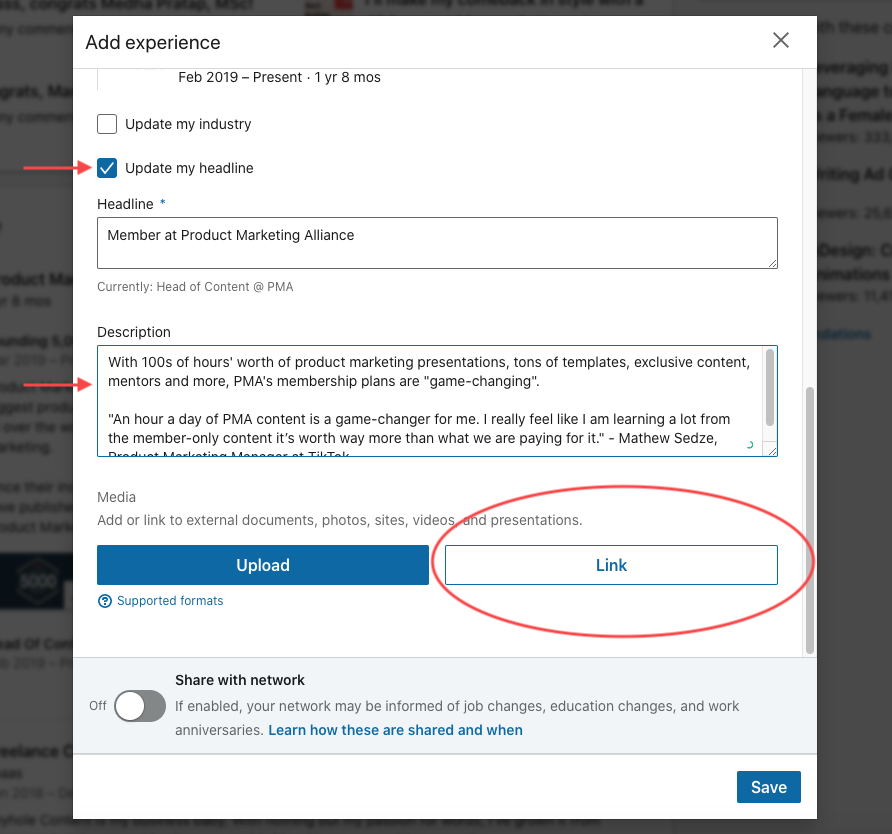 If you want us to feature in your headline (no pressure 😉) tick the 'Update my headline' box.

And then here are a few words for the 'Description' box:

With 100s of hours' worth of product marketing presentations, tons of templates, exclusive content, mentors and more, PMA's membership plans are "game-changing".

"An hour a day of PMA content is a game-changer for me. I really feel like I am learning a lot from the member-only content, it's worth way more than what we are paying for it." - Mathew Sedze, Product Marketing Manager at TikTok

The final thing for you to do is tap on 'Link' and add this URL.
3. Sit back and bask in your membership

The end result should look a bit like this: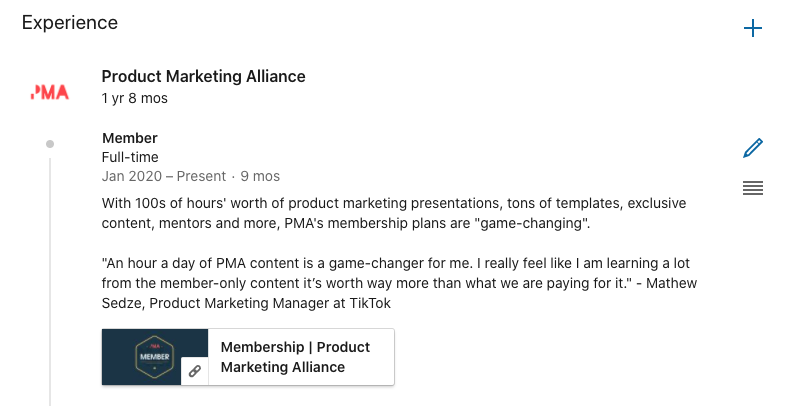 P.s. Don't forget, if you use your affiliate link, you could make a bit of $$$ for everyone who signs up from your LinkedIn profile, too. 😉