Sick of running your latest big brainwave past your pot plants? Keen to gain the perspective of someone other than your pets? Us too!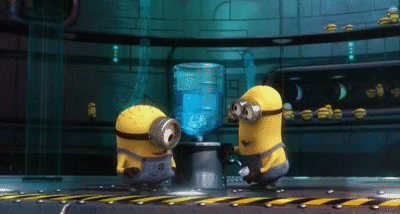 We've been missing those casual chats in the canteen at work: those unscheduled, unpredictable opportunities for conversation where you just don't know what you're going to get.

Solutions, opinions, and all that amazing human stuff that can't (yet!) be supplied by algorithms or robots...

So, we decided to do something about it!
🗓 When? The second Friday of every month
⌚️ What time? 9am PST / 12pm EST / 5pm UTC
⏳ How long? 1 hour (but you can dip in and out for as little or long as you like!)
👨🏼‍💻 Where? Register here

We're holding our PMA Watercooler events every month, and we'd love you to join us.

The sessions will be 1 hour long, where you can take the floor for 5 minutes to pitch your concept, question or problem, then sit back while the group gives feedback in round-robin format.

If you're keen to chew over the details of a new plan, strategy, or campaign, this is your moment to get insight and constructive, actionable comments from peers across the PMA community.

Maybe you're known as the Agony Aunt or Uncle of the office? We need you too!
If you can offer a friendly ear and a helping hand, coming along to answer those questions (and maybe make a few more PMM friends!) is a great way to do your good deed for the week. 🙂
Here's a reminder of the key deets:
🗓 When? The second Friday of every month
⌚️ What time? 9am PST / 12pm EST / 5pm UTC
⏳ How long? 1 hour (but you can dip in and out for as little or long as you like!)
👨🏼‍💻 Where? Register here